What Small Business Need to Know About GDPR?
By:
AOMEI
May 28, 2018
The GDPR goes into force May 25, 2018. AOMEI as a leading software company does many for this rules. The mission of AOMEI is that Always keep global data safer. So we would like to share some useful information with your business. You can learn what small business need to know about GDPR from the following.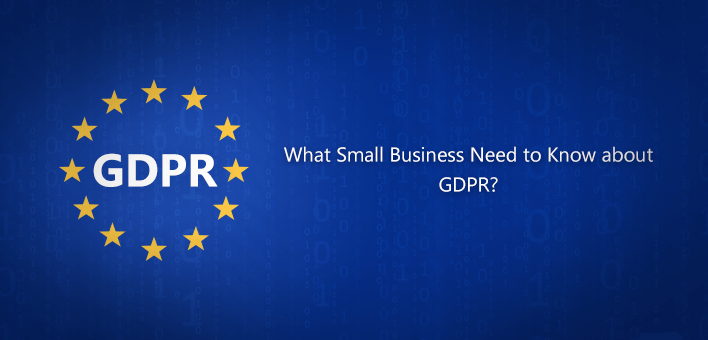 What is GDPR?
The full name of the GDPR is the General Data Protection Regulation, a data privacy protection law pushed by the European Union.
The privacy and protection of personal data will be more transparent and operational under GDPR.
The first principle - as long as you collect and deal with the information of EU member states users , your company must obey the GDPR.
Questions may confuse you:
1. I am a Chinese developer. Do I need to comply with GDPR? - Does your app have European users? If so, remember the first principle.
2. I am a developer in the United States. Do I need to comply with GDPR? - Does your app have European users? If so, remember the first principle.
3. My app is not released in Europe. Do I need to comply with GDPR? - Does your app have European users? If does not, don't follow it.
4. I think other competitors did not follow the GDPR. Do I need to comply? - Does your app have European users? If yes, remember the first principle.
What do I need to know as a company dealing with EU users?
We Must explicitly ask the user if he/she agrees to collect their data
The explicit meaning is that the user must be asked in a clear manner, and the user cannot be granted the developer data usage permission in any way by default.
An example meets GDPR requirements:
Clicking the button below, you agree that Aomei Tech will collect your data and use it to recommend relevant products/advertising/etc/;

Click the button below to indicate that you do not agree with Aomei Tech to collect your data;

I do not agree to collect my data.
An example does not meet GDPR requirements:
Presented in the form of checkboxes, the default is to check "Agree to collect data";

Please read the following email about Aomei Tech (then ask the user to check "I agree to the above terms".
What do you need to do as a small business?
1. Check in detail and confirm whether your product is operating in the EU and whether there are EU users.
2. Clearly obtain user's permission to collect data. Generally, an app or a game developer can explicitly obtain information that the user approves by popping a window.
3. Classify user data in your own products, such as: PII(personal identifier Information), non-PII, public information, non-public information, confidential data, etc., so that corresponding design can be made for PII information.
4. Upgrade your product to make it a GDPR compliant product.
About AOMEI
AOMEI - the easiest backup keeps data safer, is an up-and-coming software company founded in 2009. AOMEI is a freeware-based company, striving to make 81% of the users free to use their products. With professional and reliable support service, AOMEI products are favored by users around the world. Today AOMEI solutions are available worldwide through a global network of service providers, distributors and resellers. AOMEI continued to grow and develop while bearing in mind their mission - Always Keep Global Data Safer, and strive to let billion of users benefit from AOMEI Products, and make AOMEI become the industry benchmark.