IObit Adds AOMEI Backupper Standard with Advanced SystemCare Free
By:
Doris
August 3, 2018
AOMEI,the easiest backup keeps data safer, and IObit, recognized as industry leader in PC system optimization software, have jointly announced an agreement to cross promote their flagship products, AOMEI Backupper Standard and Advanced SystemCare Free.
IObitadded AOMEI Backupper Standard in its award-winning system optimization tool, Advanced SystemCare Free, to protect users' data and system. Advanced SystemCare isa full optimization & protection tool for cleaner, faster and more secured PC. The software has been used and trusted by over 250 million users in 220 Countries Worldwide.
AOMEI Backupper Standard is recommended in the Action Center page of Advanced SystemCare Free. By clicking icon, users will be guided to AOMEI official site to install the program; if users have already installed AOMEI Backupper on their computer, then they won't see the recommendation. Advanced SystemCare are available in 9 different languages: English, German, Italian, French, Spanish, Portuguese, Dutch, Japanese, and Russian.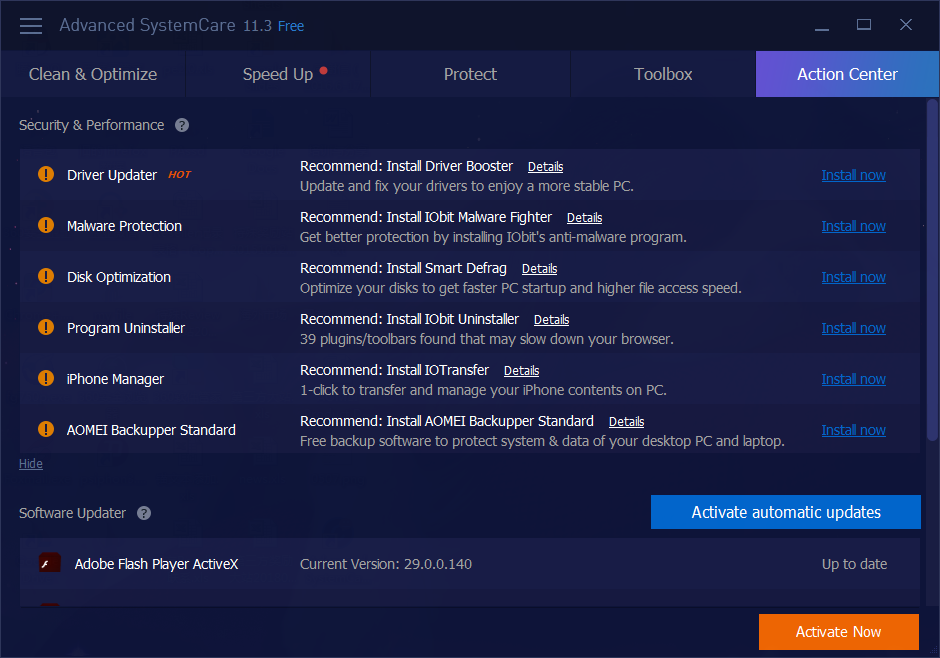 "With the bigger danger of data loss threaten, backup tool has been the most important tools to protect our personal data and operating system." said Jennifer, partner manager of IObit, "AOMEI Backupper is amazing and changing lot of loves in a positive manner. We are glad to cooperate with AOMEI, to deliver a broader and more comprehensive PC solution for the vast majority of users."

AOMEI will also recommend Advanced SystemCare Free in their free backup software – AOMEI Backupper Stand. It will be listed in the Utilities interface.AOMEI acknowledge that wonderful products shall be shared. "We welcome products that will truly help our users to solve problems," said Lisa, AOMEI Marketing manger, "AOMEI would like to recommend solid product that complementary to our products, and also welcome system builder, software publisher to consult the cooperation opportunity.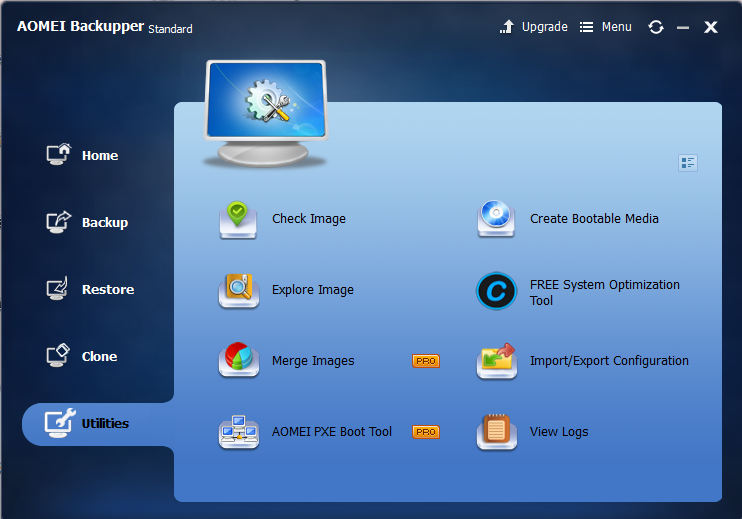 About IObit
IObit, founded in 2004, was first created by two creative and enthusiastic programmers. The team is now composed of a group of highly-skilled young talents who commit themselves to providing better products and service for users. They provide consumers with innovative system utilities and security software for superior PC performance and security. With more than 100 awards and 250 million downloads worldwide, IObit is a recognized industry leader in PC optimization and security software.
About AOMEI
AOMEI - the easiest backup keeps data safer, is an up-and-coming software company founded in 2009. AOMEI is a freeware-based company, striving to make 81% of the users free to use their products. With professional and reliable support service, AOMEI products are favored by users around the world. Today AOMEI solutions are available worldwide through a global network of service providers, distributors and resellers. AOMEI continued to grow and develop while bearing in mind their mission - Always Keep Global Data Safer, and strive to let billion of users benefit from AOMEI Products, and make AOMEI become the industry benchmark.
Want to be partner with AOMEI? Just send us an email via: [email protected] and you will get our response within 24 hours.