AOMEI Signs extri:co as Reseller for Denmark Market
By:
Doris
July 14, 2020
AOMEI Tech Ltd., the global outstanding provider of new generation data backup & restore and disk partition software, today announced that it has signed a reseller agreement with extri:co, one of Denmark premier certified, IT solution providers. Under the agreement, extri:co will include and promote AOMEI software through their direct marketing channels, including AOMEI Backupper – the easiest backup solution provider in the industry and AOMEI Partition Assistant – the safe and reliable partition tool.
"We are trusted provider of IT products, services and solutions since 2005. We focus on providing consulting, system design, development and implementation as well as the operation of IT infrastructure solutions." Said Kaj Falk Andreasen, IT Consultants of extri:co, "The AOMEI solution has been very successful. AOMEI software has become standard tools for our administrators. They saved us many hours and allowed us to answer requirements for our clients in quite simple ways."
"We are proud to be partner with extri:co, and they has proven to be a great partner." Owin Wu, AOMEI director of marketing said, "Their experience and expertise in IT industry allows them to efficiently offer service to their customers. They are Denmark based company, familiar with local market, and will provide better support to Danish-speaking users."
About extri:co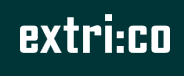 At extri: co, knowhow is their main resource. They are specialists in tailor made solutions in IT infrastructure, cloud services and SharePoint and are highly focused on being among the best in the areas. It started with three old friends with common passion in the IT industry and a good idea to create more quality solutions. They have gone from 3 to 20 employees since 2005. Their focus areas are providing consulting, system design, implementation and operation of IT infrastructure solutions. They have built up over 10 years of experience in optimizing and utilizing IT infrastructure.
Additional Resources
Want to be a partner with AOMEI? Join and register to the AOMEI Reseller Program without minimum sales volume requirements. We are always interested in working with reputable resellers and government purchasing agents. If you are interested in marketing and reselling AOMEI Software products, please send email to us with your information at any time.