AOMEI Signs Clover Electronics as Reseller for Netherlands Market
By:
Doris
July 14, 2020
AOMEI Tech Ltd., a global outstanding provider of data backup and disk partition solutions, has signed a non-exclusive agreement with Clover Electronics, to represent the AOMEI product lines in Netherlands market. Based on the agreement, Clover will leverage its network to open sales channels for AOMEI's full line of products. AOMEI's products are available from Clover channel as a new offering, including AOMEI most important products: AOMEI Backupper – the simplest backup software in the industry and AOMEI Partition Assistant – the safe and reliable partition tool to its clients.
"We are a small computer company (over 30 years) with mainly small business type of clients and we try to sell a type of ease-to-use imaging backup on every system. After using other backup products over the last number of years, we find ourselves less and less happy with the developed programs. E.g. some of them have evolved from easy to use menu type of program to very complicated. In a way that we as technicians need to look carefully how it works!" Said Rob Happel, partners manger of Clover, "We started looking for an alternative and came across AOMEI. I just tried the free version and it worked like a charm. It's saved us many hours and allowed us to answer requirements for our clients in quite simple ways. It's definitely the simplest backup software on the market."
"AOMEI is proud to be selected as vendor partner for Clover to offer thousands of clients reliable backup service." said Jack Mei, CEO of AOMEI, Inc. "Ultimately, this partnership with Clover allow us to provide the best possible customer service to users in Netherlands market".
About Clover Electronics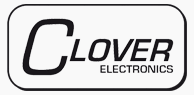 Clover Electronics has been focusing on offering a wide range of excellent quality computer products and services and solutions that are tailored to the individual needs of each customer since its foundation in 1987. Service delivery is high priority at Clover Electronics. They carry out all repairs and configuration work in spacious workshop by using multiple workstations at the same time, and efficiently deal with repair times. They offer solutions all year around even in evening or weekend hours that disrupt the normal business process of customer as little as possible.
Additional Resources
Want to be a partner with AOMEI? Join and register to the AOMEI Reseller Program without minimum sales volume requirements or just send an email to us at any time.