AOMEI Signs a Partner Agreement with Trans-Europe Ltd.
By:
Doris
July 14, 2020
AOMEI Technology, Ltd., he global famous provider of new generation data backup and disk partition software, today announced that it has signed a partner agreement with Trans-Europe ltd., one of Hungary's premier certified, software distributor and IT solution providers. Under the agreement, Trans-Europe will include and promote AOMEI software to their customers in Europe.
Trans-Europe has a strong existing partnership with AOMEI and vast experience successfully deploying its software. They provide nationwide coverage service with a large reseller network, the largest advertising agencies, printers, banks, universities and public administrations are among their end-users. Apart from software sales, they also provide education (Szoftversuli.hu) and technical consultancy (Softwaredoki.hu) as a service for partners. Their company also carries out domestic marketing activities of the software vendors, including press relations, advertisements, promotions, events organization and etc.
"AOMEI is glad to be partner with Trans-Europe. As a result, end users in the region benefit from better support, smoother communication, and improved operational efficiencies." said Owin Wu, AOMEI director of marketing. "We are expanding partnerships with distributors and resellers around the globe. We hope to expand so that we can provide the best overall products and services to users in European market." "The AOMEI solution has been very successful," said Edgar Toth, the vendor manager at Trans-Europe. "We believe our cooperation will be a long-term win-win business."
About Trans-Europe Ltd.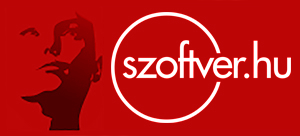 Trans-Europe is a software distributor from Hungary with more than 20 years of experience. There are few IT companies in the domestic software market that would carry out a comprehensive business like Trans-Europe Ltd, a software distributing company that taking market information as the orientation, to offer up-to-date solutions to businesses. Whether it is automation and archiving of office documentation, creative and marketing work, acquisition of creative tools and graphic background, the latest software are available at Trans-Europe Ltd. In addition to commercial activities, they are actively involved in software legalization campaigns, organizing software presentations and regularly appearing as a lecturer and exhibitor on domestic IT / digital events.
Additional Resources
All AOMEI software is available from resellers, join and register to the AOMEI Reseller Program without minimum sales volume requirements.