AOMEI Signs a Partner Agreement with NorthSound Technical Services
By:
Doris
July 14, 2020
AOMEI Tech Ltd., the global famous provider of new generation data backup and disk partition software, today announced that it has signed a partner agreement with NorthSound Technical Services, one trusted services and solutions provider in Washington State, USA. Under the agreement, NorthSound will include and promote AOMEI software to their customers in local market.
Technology has become an integral part of business, and NorthSound help simplify IT investment by providing businesses with comprehensive technology solutions and support. They utilize technology providers such as Microsoft, Cisco, Dell and other recognized industry leaders for hardware and software systems. NorthSound has a strong existing partnership with AOMEI and vast experience successfully deploying its software. They provide nationwide coverage service with a professional support network, the small business companies, universities and public administrations are among their end-users. "The AOMEI solution has been very successful," said David Bryant, the vendor manager at NorthSound. "We believe our cooperation will be a long-term win-win business."
"The NorthSound team has been serving the Arizona and Washington business community for over sixteen years. AOMEI is glad to be partner with NorthSound. As a result, end users in the region benefit from better support, smoother communication, and improved operational efficiencies." said Owin Wu, AOMEI director of marketing.
About NorthSound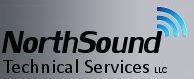 NorthSound Technical Services corporate offices are located in Oak Harbor, WA. It provides a variety of Information Technology and related services and solutions to businesses both locally in northern Washington, Phoenix Arizona and nationally. Their services include Systems Integration, Office Automation, Network and Systems Security, Data Security, VoIP Telephony Support and so on.
Additional Resources
Want to be a partner with AOMEI? Join and register to the AOMEI Reseller Program without minimum sales volume requirements. We are always interested in working with reputable resellers and government purchasing agents. If you are interested in marketing and reselling AOMEI Software products, please send email to us with your information at any time.