AOMEI Signs a Partner Agreement with I.T.Solution
By:
Doris
July 14, 2020
AOMEI Tech Ltd., the easiest backup service provider, today announced it has signed a reseller agreement with I.T.Solution Computer Ltd., a trusted software & hardware distributor and reseller in Thailand. As a result of the agreement, I.T.Solution can now resell all of AOMEI data backup software– including AOMEI Backupper Professional Edition, Server Edition, Technician Edition and Technician Plus Edition – in the local market.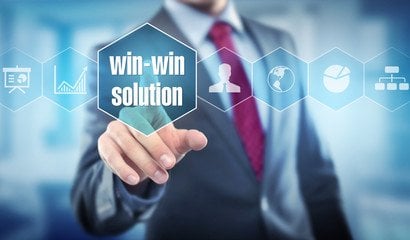 AOMEI Backupper as the easiest backup software, meanwhile offer a full scale and safe backup, restore, sync, and clone features, has attracted more and more users and partners thought out the world. "After trying the AOMEI Backupper Server software, it has been very successful." said Pornlarintip Natip, the vendor manager of I.T.Solution, "We have a strong customer base to whom we can promote AOMEI products and generate a scalable profitable business for both our companies. We believe AOMEI backup software will be popular with our customers."
"AOMEI hope to build long term partnership relations with I.T.Solution Computer, we believe it must be a win-win business," said Jack Mei, Chief Executive Officer, AOMEI Technology Limited. "We are expanding partnerships with distributors and resellers all over the world. We are glad that I.T.Solution, a local Thailand company, could choose us for partner, so that more local residents could get to know and use our best overall products with smoother communication and better support."
About I.T.Solution

I.T. Solution Computer is an authorized reseller of software and hardware products, strives to provide their clients with the best products and the best service. Their shop is filled with products that will satisfy your daily IT needs. They try their best to make IT understandable to clients. Their mission is to provide high quality solutions at affordable prices.
Additional Resources
Want to be a partner with AOMEI? Join and register to the AOMEI Reseller Program without minimum sales volume requirements or just send an email to us at any time.