AOMEI Partners with AnySoft to bring AOMEI software to Poland users
By:
Doris
July 14, 2020
AOMEI Technology, a global outstanding provider of data backup and disk partition solutions, and AnySoft, a trusted software distributor and reseller in Poland, announced a joint collaboration to help companies as well personal users in data backup and partition management. AOMEI's products are available from AnySoft channel as a new offering to its partners and end user consumers, including AOMEI most important products: AOMEI Backupper – the easiest backup software in the market and AOMEI Partition Assistant – the safe and reliable partition tool.
AnySoft.pl enters the market since 2005. They sell and distribute licenses for computer programs by establishing close contact with software manufacturers all around the world. They specialize in import licenses for each program, and also professional with custom orders. They are a direct importer (distributor) of most the programs that they offer. The fundamental principle of their company is honesty, which is strictly followed by their staffs. All these features have made them gain trust of partners as well as end user consumers.
"We are pleased to work with the world's outstanding technology distributor to grow our footprint and develop a new sales channel for our market-leading solutions," said Jack Mei, Chief Executive Officer, AOMEI Technology Limited. "AOMEI offers reliable products and comprehensive service, and AnySoft provides a unique marketing and sales channel for AOMEI in market where they are present, it's a strong union that combining the strengths of both sides."
About AnySoft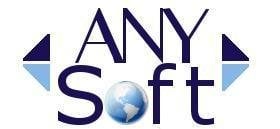 AnySoft is a software Distributor specializing in any-software solutions based on wide knowledge in domain of modern software, flexibility in cooperation with customers and the mission of "win-win" strategy. Their workers are unquestionable asset who live in accordance with "win-win" strategy in their private lives and have a good understanding of the mission. They create a great potential of Company thanks to their skills, ambition, creativity and drive.
Additional Resources
All AOMEI Backupper Editions are available from resellers, registered to the AOMEI Reseller Program without minimum sales volume requirements. AOMEI offer resellers a wealth of resources and high profits discounts.