AOMEI Becomes Preferred Backup Vendor for Organized Chaos Technologies
By:
Doris
July 14, 2020
AOMEI, the easiest backup service provider, today announced it has signed a reseller agreement with Organized Chaos Technologies, a leading Canada IT service provider. As a result of the agreement, Organized Chaos Technologies can now resell all of AOMEI data backup software– including AOMEI Backupper Professional Edition, Server Edition, Technician Edition and Technician Plus Edition – in the Canada market. AOMEI would be their preferred backup vendor to service their clients.
With the ever increasing threat of Virus and ransom ware attack, a Backup Solution is vital. More and more users are finally becoming more aware of data loss and it cost to business. AOMEI Backupper as the easiest backup software has attracted many users and partners thought out the world. "I am currently looking for a Backup solution from my Customers/Clients." said Rahim Bhatia, the Vendor Account Manager for Organized Chaos Technologies. "AOMEI products seem cost effective, and have good press reviews. We would like be AOMEI representative in Canada, considering that we have all the infrastructure, experience and relationship to make a great business for AOMEI in our Country."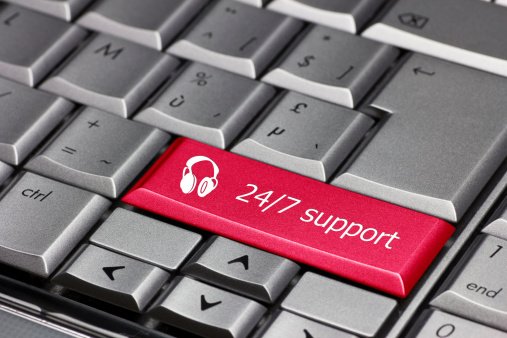 As top Managed IT Services provider, Organized Chaos Technologies deliver reliable IT support for clients' entire network. With their managed IT services, clients can depend on 24/7 network monitoring and a proactive approach to managing whole IT infrastructure. AOMEI work directly with Organized Chaos Technologies and ensure end user customers get the support they need.
About Organized Chaos Technologies

Organized Chaos Technologies is an energetic company strives to provide their clients with the best products and the best service. They believe that technology allows businesses to drive better results. It is always their goal to connect businesses with technology. They help companies by offering a comprehensive set of IT solutions that solve business challenges, are customizable to fit unique business needs, and enable companies to stay focused on their core business. They provide complete solutions, from small businesses to world class enterprise systems, they have all technology needs covered!
Additional Resources
All AOMEI Backupper Editions are available from resellers, registered to the AOMEI Reseller Program without minimum sales volume requirements.