Main Console
You will see the interface below when you start this software. There are main partition manangement functions listing in the main console of AOMEI
Partiton: Extend Partiton, Disk / Partition Copy, Migrate OS to SSD,Partition Recovery, NTFS to FAT32 Wizard, Copy, Create, Format, or Merge Partititions, etc.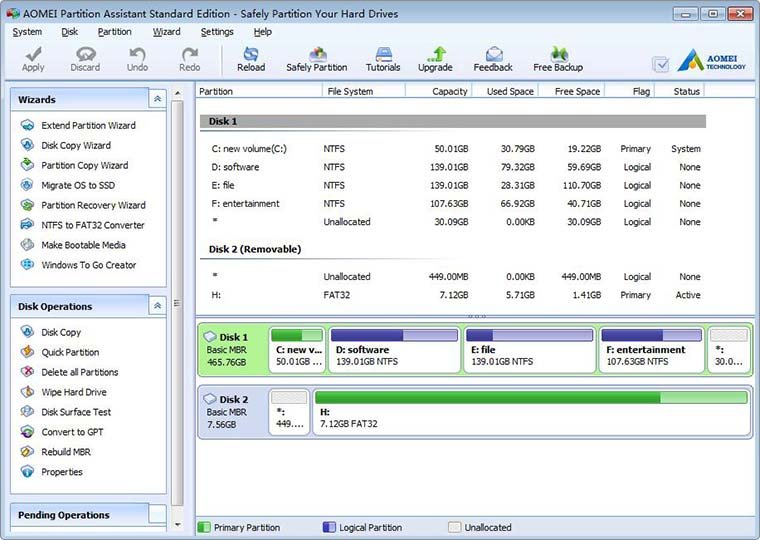 Disk & Partition Operation
If you have encountered some basic partition problems, you can choose any option that can solve your problems from Disk Operation, or Right click
on the partition bar. It offers multiple functions: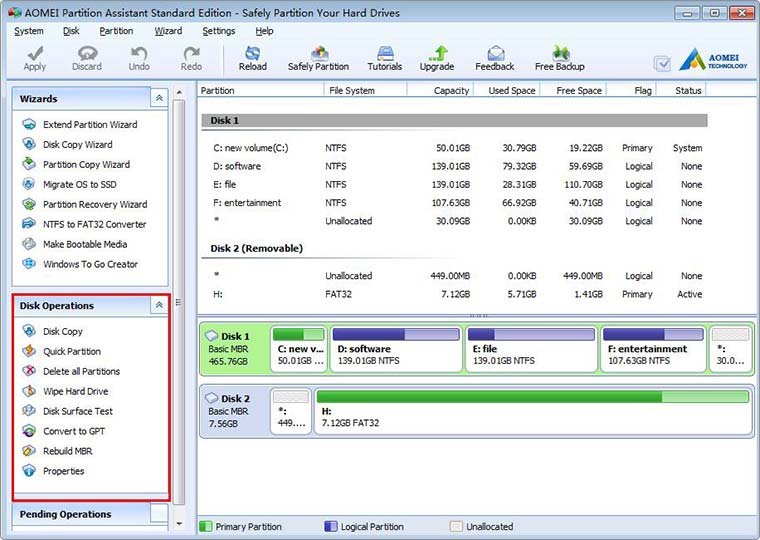 Advanced
Right click on partition bar, and you will see "Advanced" option. There are some powerful functions to manage partition: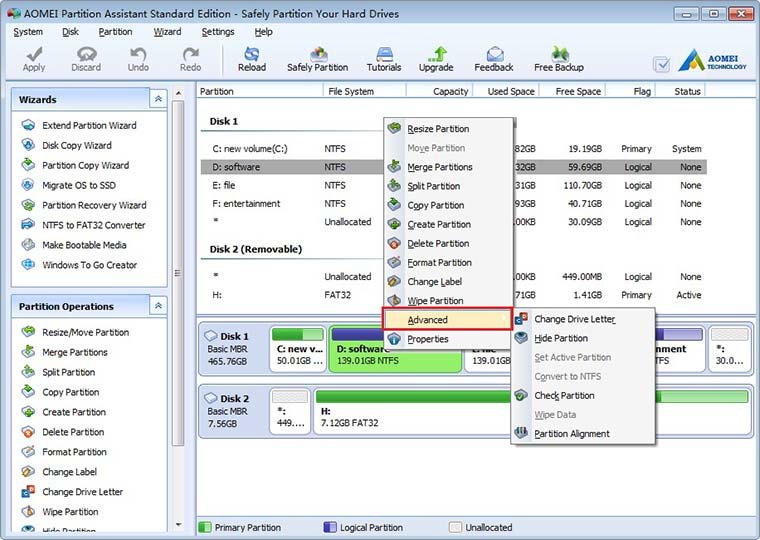 Process Operation
Every operation will be recorded into Pending Opration, and if you don't want to change, please click "Apply" button.,etc.