Windows Recovery Environment (recenv.exe): System Recovery Options
WinRE is short for Windows Recovery Environment which is a set of tools coming out with Windows Vista and Windows Server 2008 operating system. It can help to diagnose and repair some serious Windows failed to boot problems. In the later Windows operating system like Windows 7/8 and Windows Server 2008 R2/Server 2012, WinRE is strengthened. If you are familiar with Windows XP/Windows Server 2003, you should know that there is a "recovery console" which can help you repair boot failure problems, even when you cannot repair the problems in the safe mode. But WinRE is stronger and more intelligent than the recovery console. Please refer to the following screenshot: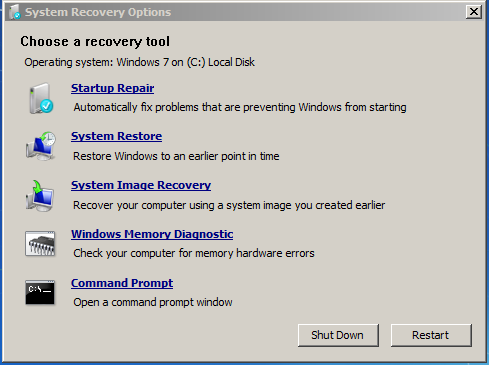 AOMEI PE Builder integrates WinRE to the Windows PE environment, you can find its shortcut on the desktop after you launching from the Windows PE tool. And you can directly open it by click the shortcut, it will be convenient for you to repair Windows problems.
How to enter into the "System Recovery Options"?
1.Click the icon: Windows Recovery Environment on the Desktop of Windows PE, you will see the following dialog will pop-up.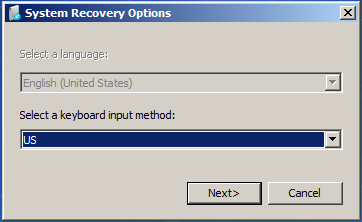 2.Select an any keyboard, here is "US", and click Next, enter into the following screenshot.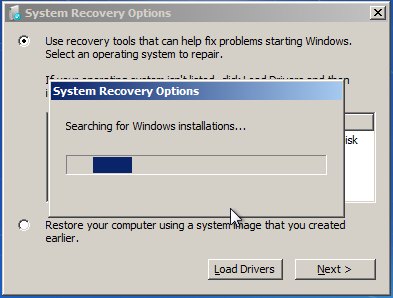 3.Wait a few seconds for the searching dialog, after finishing the search, you will see the following picture.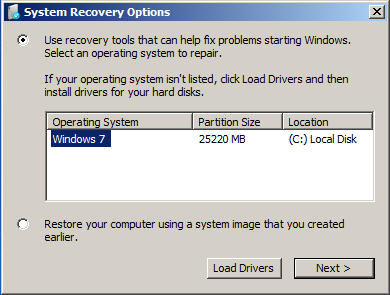 4.Click the Next button on the above screenshot; you will enter into the "System Recovery Options". Then, you can choose a recovery tool to repair or recovery the system.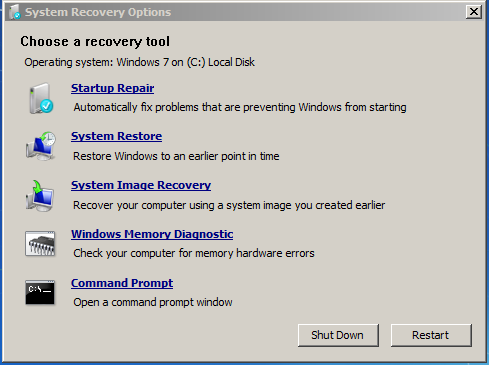 What can WinRE (System Recovery Options) do?
As shown in the above picture:
Startup Repair Repair Windows cannot start problems, such as system file missing or damaged.
System Restore Restore system files to an earlier point in time, without affecting your files e.g. Emails, documents and pictures.
Windows Complete PC Restore Beforehand, you need to create a system image in order to use this option. System image is a personalized partition backup, including OS, programs and user data
Windows Memory Diagnostic Tool Check your computer for memory hardware errors.
Command prompt Advanced users can use the "command prompt" to perform recovery related operations, or run other command line tools to diagnose and solve problems.